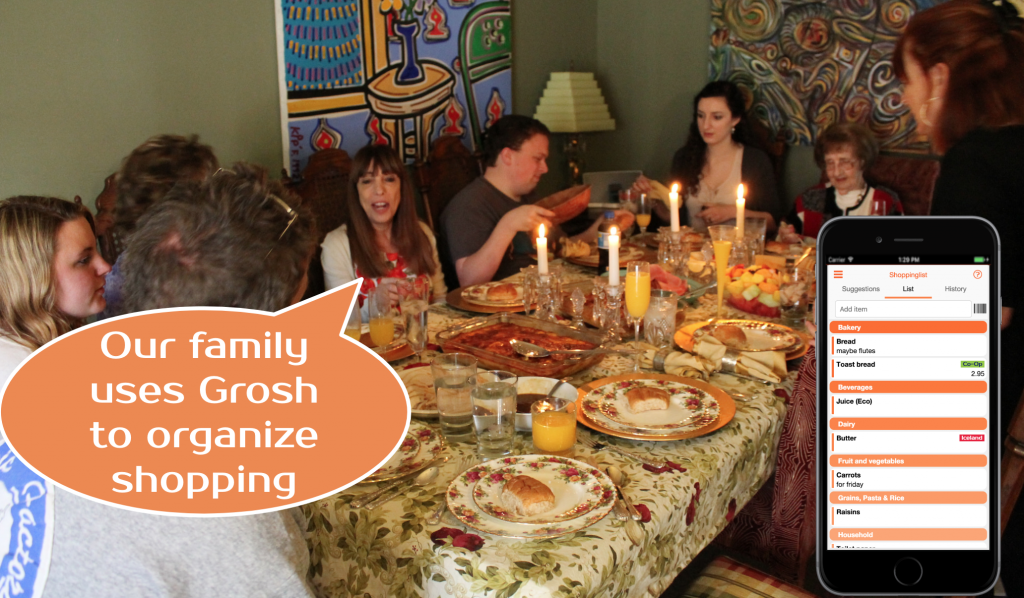 In our home country, Denmark, all big retailers spend millions of Euro every year on app development. However, not everyone has big budgets and the time it takes to succeed. Compelling Software is a Danish startup that has a strategy to develop innovative consumer oriented apps, that are also offered B2B such that organisations can get a well-proven product at an attractive price.
The problem
You sell food and it's not your core business to develop IT systems. Therefore, you might not spend enough time talking to customers about what they actually want in the shopping app or how functions should work. Therefore, the app disappoints the users and sought benefits unfortunately often never materializes.
Problem solved
We at Compelling Software have developed Grosh – the Intelligent Shopping App. Our strategy is to develop apps based on user-driven innovation. This means we base our development on inputs from our user base, including a big beta testing group. This ensures our product is constantly evolving and meeting user demand. Chains can now license a white label version of Grosh and get an app with good reviews (4.5 on iOS and 4.3 on Android) and high engagement among users – without the hassle of being in charge of development.
Less hassle
With a white label version of Grosh, you get an app that is developing without you needing to do anything. This means you do not need to analyze what users report back, keep track of how to support future iOS and Android updates, make sure there is enough server capacity, etc. You only pay one annual fee to have a custom version of Grosh, and can lean back.
Next step
If you're interested, contact me for a closer discussion of what we can offer you 🙂
PS: We're also working with a client to develop market reports like the ones you probably know from Nielsen Group – but at a radically different price. We will post more information on this later.
Looking forward to hearing from you!
Michael Svendsen
Chief of sales, Compelling Software
Klicken Sie hier für die deutsche Version: https://compellingsoftware.com/einkaufsliste-app
Versione in italiano di questo post: https://compellingsoftware.com/famiglia-spesa-app
Versão em português deste post: https://compellingsoftware.com/familia-compras-supermercado-app/
Versión en español de esta publicación: https://compellingsoftware.com/aplicacion-familia-compras-supermercados/
App homepage: https://groshapp.com
White label information: https://compellingsoftware.com/white-label-app-for-retailers/