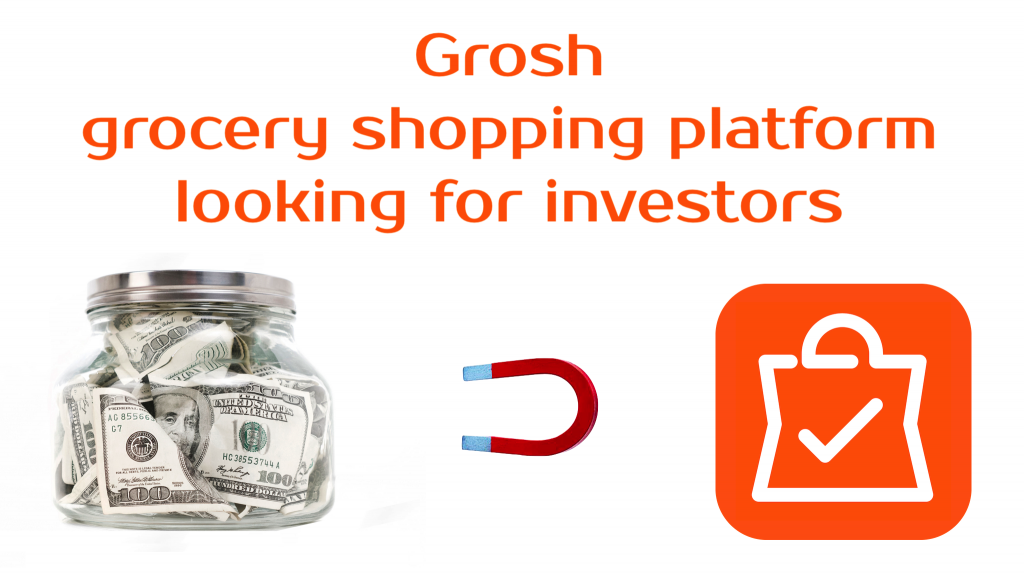 We're looking for investment to support the growth of our grocery shopping platform in 2019. Maybe you know a business angel who is interested in grocery retail on a global scale? Read more below and help us by spreading this post!
The Team
We have a highly scalable setup, where our small team is able to service many markets. Compelling Software, the company behind the grocery shopping platform Grosh, has two owners who are also the core team, each complementing the other. Søren Aldenryd originally founded the company, and has an extensive product and technical background. He has been partnered by Michael Svendsen who has an extensive retail industry network and sales experience. The rest of the team works with business development (Carsten), software development (Eugene) and marketing (Martina, Dominika, Frederik).
The Product & Market
We're first movers to create a global grocery shopping platform. We use consumer data to generate intelligence in the app, but at the same reuse collected data for market reports we can sell to retailers and brands. This is the market where Nielsen Group earned 6 billion USD last year.
We've grown our user base on the promise of an intelligent grocery app. At the same time we've build up an audience for our grocery marketplace that launch when we have enough users in a country. The marketplace lets local producers and speciality retailers offer their goods to our users. There's a clear market for ordering specialities online, e.g. Vivino had a turnover of more than 100MEUR last year.
The Competitive Advantage
Our AI based algorithms have been fine tuned for 3 years and are hard to copy. The customer base is loyal and hard to take away from us. Combined, this constitutes our competitive advantage.
The Numbers
The Grosh app is available in 21 languages in 36 countries, of which top 5 (DK, BR, US, DE, SV) constitutes 90% of the 43k downloads we have so far. 5% like our app so much they decided to go for our annual premium subscription – this is best in class. The days it takes to convince users to upgrade is constantly falling, and is currently 24 days. The app is rated 4 out of 5 stars in Appstore and Google Play.
The Deal
We're offering 5 – 10% of the company for 50 – 100k EUR by either one or two angels. We will use this to reach 100k users and our first paying retailer/brand customers. This in turn should lead the way to a seed capital investment and 1M users in 3 years, 10M in 5 years, and at the end an exit of 50MEUR.
The Investor
We prefer a Scandinavian business angel so that we can meet easily – we're located in Aarhus Denmark. The angel could have experience from the retail industry or from a startup that been at our current stage. We're in no hurry to get the investment, so we prefer to wait for a good match.
We hope you mention this post to anyone you believe it's relevant for – thanks for reading and sharing this!
Kind regards
Søren & Michael
Check out our investment profile on
https://gust.com/companies/groshapp
https://angel.co/groshapp
https://www.angelinvestmentnetwork.dk
Also check out the post from our previous investment round:
https://compellingsoftware.com/smart-money-investment/